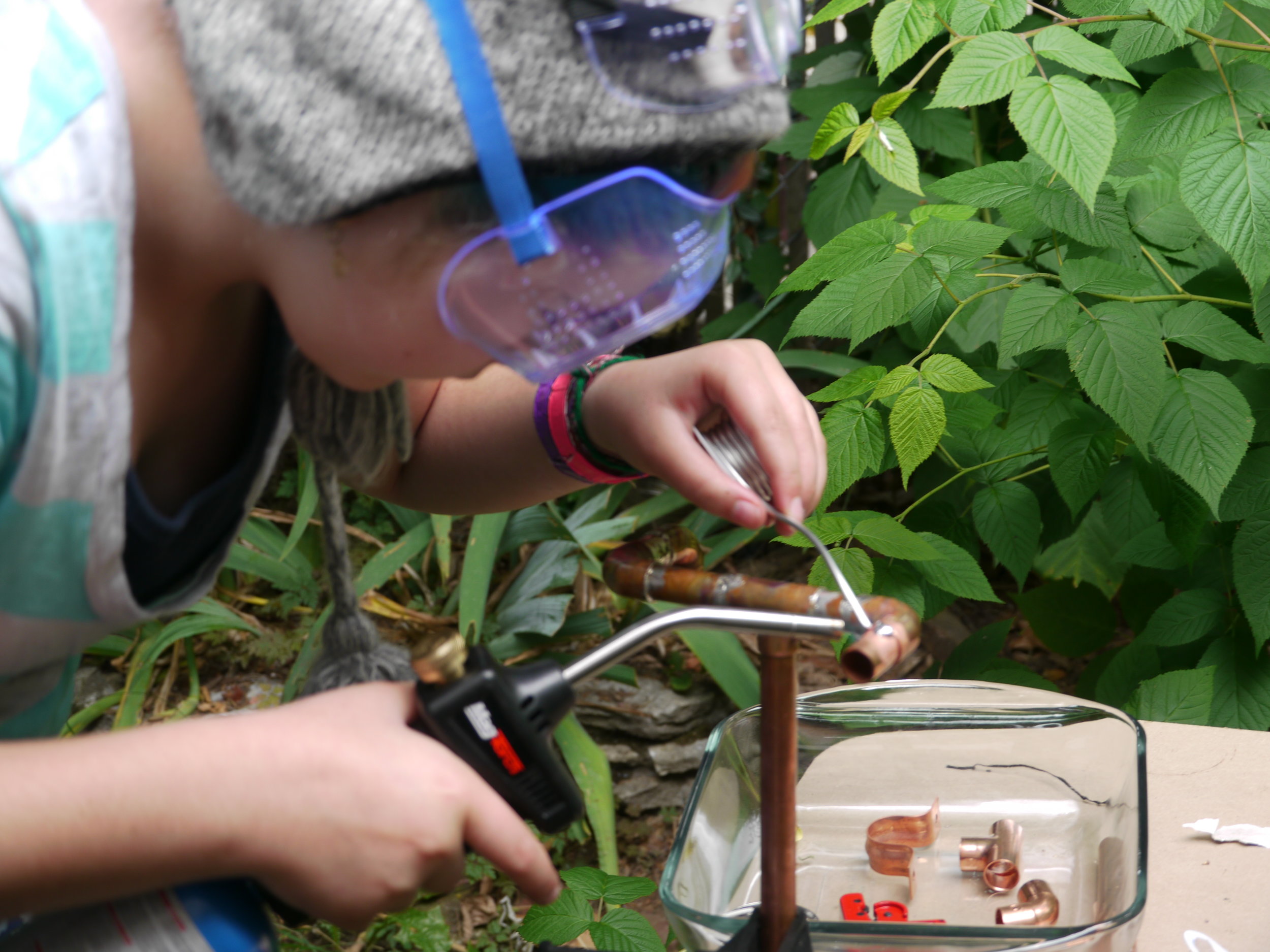 Adventures in Tinkering Symposium
Adventures in Tinkering: Nurturing Constructive Mindsets and Habits of Kindness in Early Childhood and Beyond
General Public = $60
Students = $30
*Students need to enter the appropriate discount code during checkout
*Directions for DOE registration during checkout
In this keynote presentation, Steve Davee will explore and illuminate the power of tinkering as a playful learning approach that nurtures and builds on childhood superpowers of creativity and compassion. He will share concrete examples of how various tinkering materials, questions, setups, and provocations can empower outcomes beyond what is traditionally expected of material exploration. Tinkering provides context, meaning, and student-driven explorations and discoveries in science, math, engineering, and any other academic standards desired. It also nurtures design and artistic expression, and has the power to help build creative mindsets, habits of kindness, and social responsibility. For over 38 years, Steve has been providing tinkering experiences of all kinds for every age, beginning with tinkering along with babies and his baby brother in his Mother's In-home daycare. What he has learned since, and is still learning from his preK-12 students today, fills him with hope for a future of citizens inclined to solve problems and take care of each other.
Symposium Program
Monday, March 4th, 2019
Madison Avenue Presbyterian Church Day School
921 Madison Avenue | New York, NY 10021
3:15 - 6:00pm
3:15 - 3:30 Check-in at Madison Avenue Presbyterian Day School

3:30 - 4:30 Keynote Speaker Steve Davee

4:30 - 5:00 Classroom Walk-Around at MAPC Day School and Snack Break

5:00 - 6:00 Breakout Sessions
Tinkering with Light and Motion: Playful Possibilities with Materials, Setups, Inquiry, and Provocations
with Steve Davee
THIS BREAKOUT SESSION IS SOLD OUT
Join Steve Davee in playing, exploring, and sharing ways of extending and amplifying the power and potential of simple, familiar materials. We'll discover the joys of finding "serendipitous fits" with the materials alone, and with the addition of inexpensive light and motor components. Steve will share examples, setups, and insights in inviting tinkering experiences for children of all every age, from toddlers to teens and beyond.
Loose Parts Play
with Julia Bosch
In this hands-on workshop led by MAPCDS Studio teacher, Julia Bosch, participants will explore the infinite possibilities of using loose parts with children ages 2-6 to inspire creativity. By reframing the way we view repurposed materials, we can uncover their potential. We will focus on provocations using everyday found objects whose simple beauty sparks imagination and promotes social learning. We will also discover how loose parts play can support curriculum in content areas including literacy, math and science. Julia will provide strategies for introducing this work to children as well as tips on sourcing and organizing materials.
Seeking Potential in the Mundane: What can we do with Wire, Cardboard, and Paper?
with Robin Koo
Join Robin Koo in this hands-on workshop where we will spend most of our time experimenting, testing, questioning and making with different types of wire, cardboard and paper. Robin will model some strategies and language when introducing these materials to children ages 3-6, and share tips on how to prep and organize these materials in the classroom.
The Ins and Outs of Loose Parts with Twos
with Wendy Gelsanliter & Lisa Zaretsky
Join Wendy Gelsanliter, Materials Center Educator and Coordinator for Teaching Beyond the Square and Lisa Zaretsky, Founder of playAGAIN in a hands-on workshop where you will experience the creative joys and recycling opportunities that Loose Parts offer young children. We will share images of two-year-olds engaged with everything from boxes to bottle caps, and allow time for a discussion on the teacher's role in this exciting work.
Provocations and Material Voice
with Amy Miller
Join Amy Miller, Studio Teacher at Beginnings Nursery School and coach for TBS, as she shares some of the many ways to display materials for children. This presentation will discuss material voice - how a material speaks in its own individual way as one works with it - as well as how to select found and natural objects to inspire children and their play.