Symposiums
Join educators, administrators and parents at our monthly symposiums!
Hosted by TBS and partner schools around the city, they offer participants opportunities to visit and learn from other educators and school communities during the Open School period. Symposiums also include presentations and discussions on a variety of topics related to exploration-based education and building strong school communities. Purchase tickets to symposiums under general admission or become a member today and enjoy complimentary tickets and reduced ticket prices (and a big bag of materials!) to any of our symposiums.
Take a Look at Our Last Symposium of the School Year
The Materials Symposium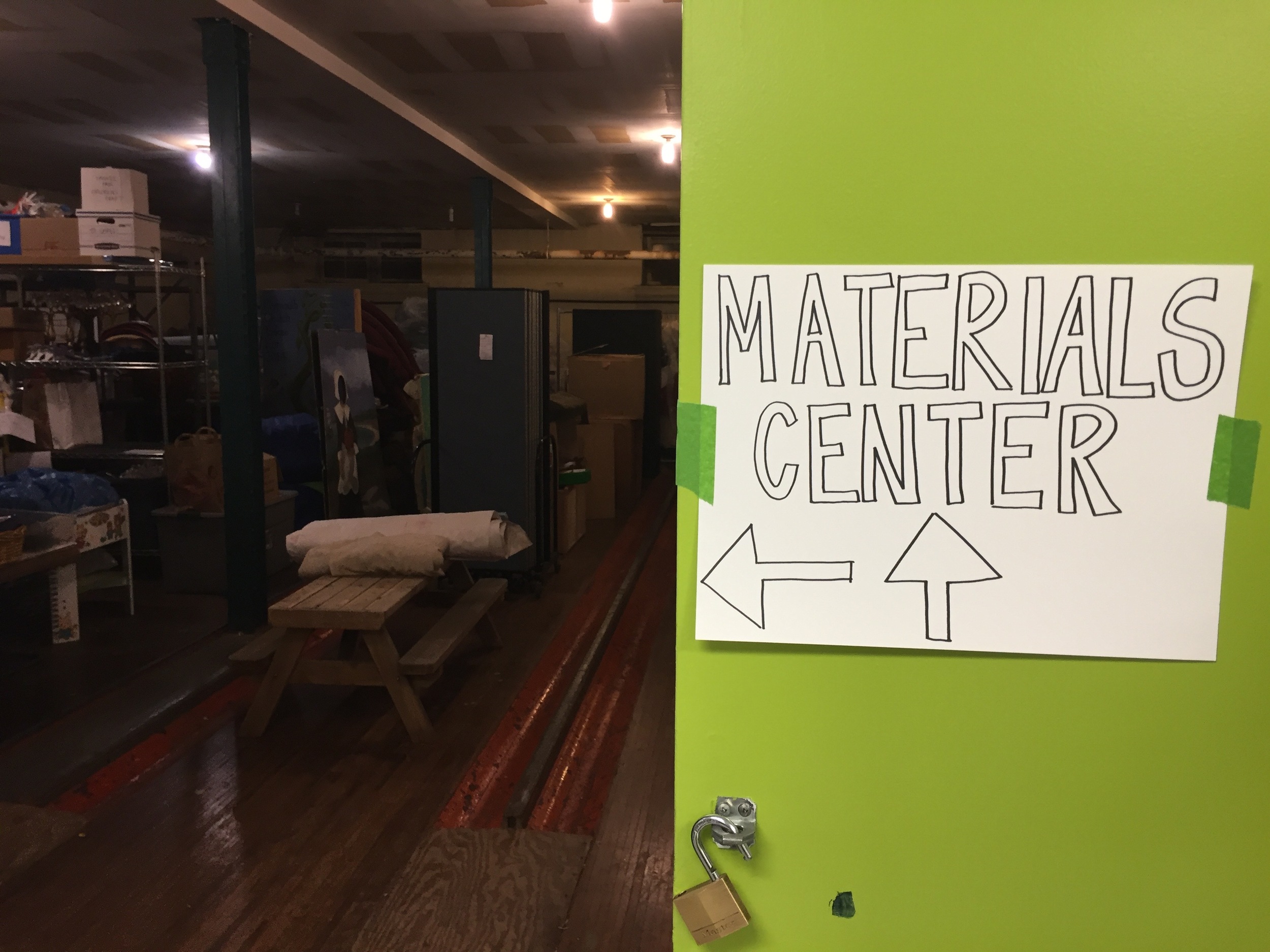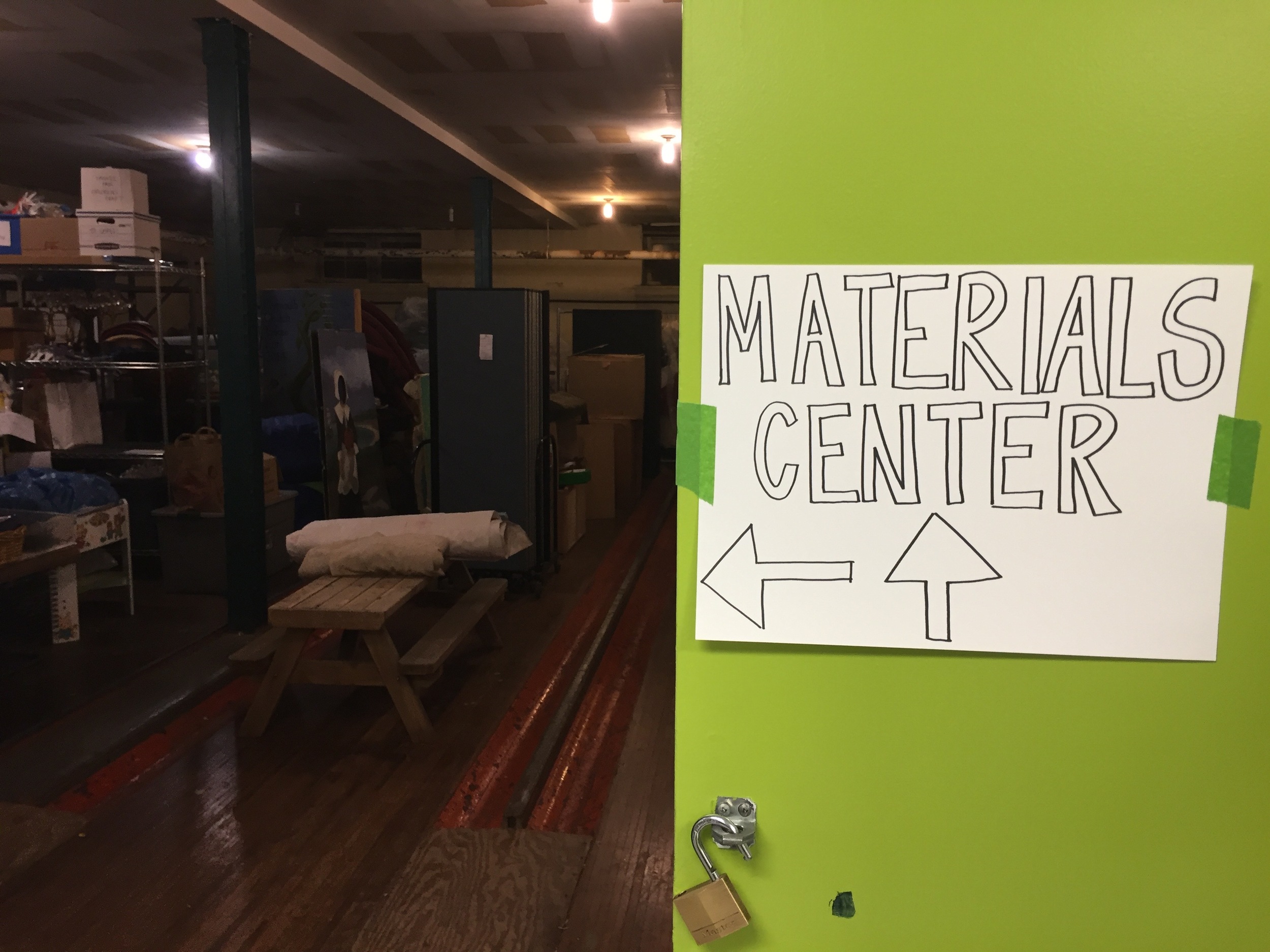 Browse Through Our Previous Symposiums
Materials
WEDNESDAY, APRIL 13TH @
PLYMOUTH CHURCH School From 4:00 - 7:00PM
"The materials we choose to bring into the space of our classrooms reveal the choices we have made about knowledge and what we think it is important to know. How children are invited to use the materials indicates the role they shall have in their own learning. Materials are the texts of early childhood classrooms. Materials also become the tools with which children give form to and express their understanding of the world and of the meanings they have constructed."
Harriet Cuffaro, "Experimenting with the World:
John Dewey and the Early Childhood Classroom."
Materials that are open-ended and full of possibility should play a large role in early childhood classrooms and learning environments. Our fourth Symposium will offer us opportunities to learn from artists and educators as they describe how materials function, serve, enrich, and inspire deeper understanding. Coupled with hands-on experiences in each breakout session, we hope that participants – educators, administrators and parents – will come away with a changed vision of their pedagogical practice and understanding of children's experiences with materials. The Symposium will end with a panel featuring educators and parents from six schools in Manhattan and Brooklyn, who will share images of the material resources they created and stories of how they evolved from being just an idea to a resource that serves an entire school community.
Teacher as Researcher:
How the Role of the Teacher Supports Emergent Curriculum
WEDNESDAY, JANUARY 13TH @
JCC MANHATTAN SAUL AND CAROLE ZABAR NURSERY SCHOOL FROM 5:30 – 8:00PM
How does emergent curriculum happen? How does the role and responsibilities of the teacher shift when children play a larger role in determining the curriculum? And what can emergent curriculum look like for 2s, 3s, 4s and even for 2ndand 3rd graders? What are reactions and thoughts from the parent perspective when their children are in schools where learning outcomes are not pre-determined?
Teachers and parents from different schools in Manhattan will present their experiences and examples of emergent curriculum at this Symposium, co-hosted by The Saul and Carole Zabar Nursery School at the JCC Manhattan. The evening will begin with an opportunity to explore the classrooms and the work of the Nursery School. This will be followed by presentations led by teachers working in both public and private schools in NYC, including a panel of parents that will offer their perspective on schools that embrace emergent curriculum as a pedagogical approach. We will end the evening with some time set aside for processing new ideas and questions.
Provocations
WEDNESDAY, NOVEMBER 4TH @
BLUE SCHOOL FROM 5:30 – 8:00PM
Blue School will welcome symposium participants on Wednesday, Nov. 4th, from 5:30-8:00pm for an evening focused on the idea of provocations. The term "provocation" is often used in Reggio-inspired contexts. What do we mean when we use the term "provocation"? How are provocations connected to observation, documentation and the role of the teacher? Participants will be engaged in conversation throughout the evening and hear from presenters as we explore the relationship between provocations and opportunities for learning. Symposium participants will begin by exploring Blue School classrooms and chatting with teachers and staff, followed by presentations from teachers in both private and public schools on how they interpret and develop provocations as a tool for teaching and learning. The event will wrap up with a discussion to help participants process and think about next steps moving forward.
Classroom Environments
for One to Five-Year-Olds
FRIDAY, SEPTEMBER 25TH @
BEGINNINGS NURSERY SCHOOL FROM 2:30-5:30PM
SEPTEMBER SYMPOSIUM, FALL 2015 - KICK-OFF EVENT!
"The environment is the most visible aspect of the work done in the schools by all the protagonists. It conveys the message that this is a place where adults have thought about the quality and the instructive power of space."- Lella Gandini
Beginnings Nursery School will be opening their doors to symposium participants on Friday, September 25th, from 2:30-5:30pm. Participants can spend time in a specific classroom with the classroom teachers, and hear about how the classroom was designed to inspire and teach, and convey and image of the child that is powerful. Afterwards, participants can hear from Jane Racoosin, Director of Beginnings, on the role of early documentation, and from Michael Ziemski, Kindergarten Teacher at PS 87, on the classroom environment he creates within the public school system
Symposiums & Videochats
Archive Calendar